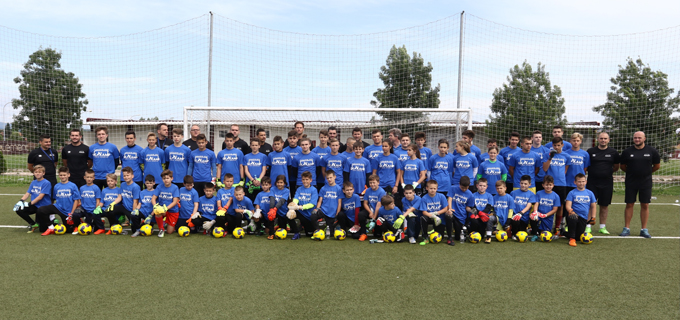 Recently, the AB1 GK Camp was held in Sarajevo.  60 boys and girls, aged 6 to 16, came from all over Europe to participate in a two day camp led by Asmir.  Training sessions were designed and led by Asmir, which resulted in plenty of of hard work, fun and laughs.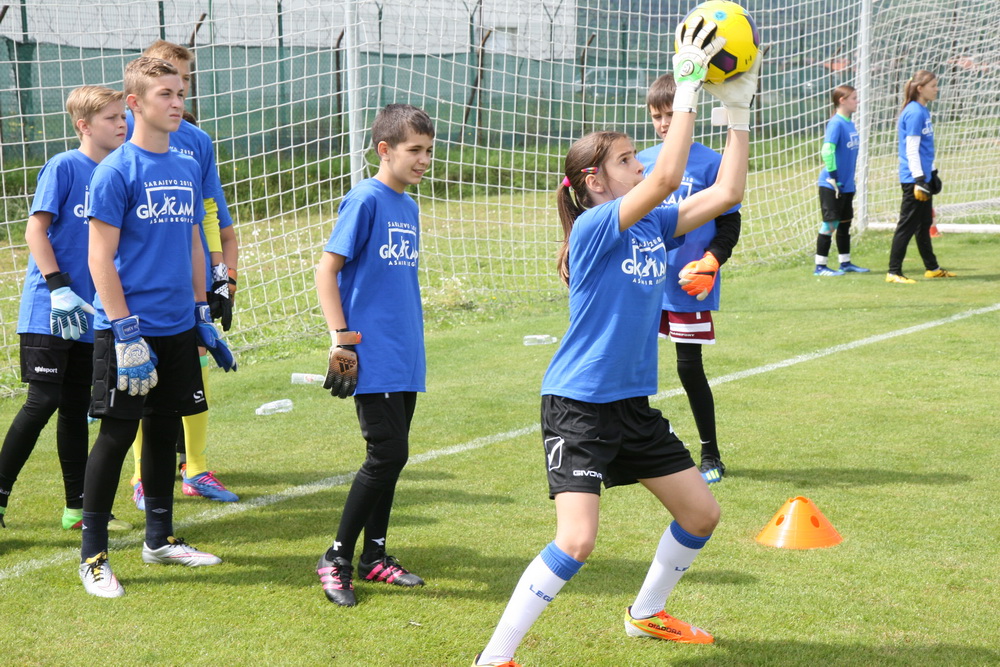 As part of the Premier Skills program, the British Council also provided English lessons for the kids, inspiring them to learn languages.  We also welcomed our good friends from Mostar's Los Rosales School for Children with Special Needs for a session at the camp.   These students were a joy to host and had a wonderful time on the pitch.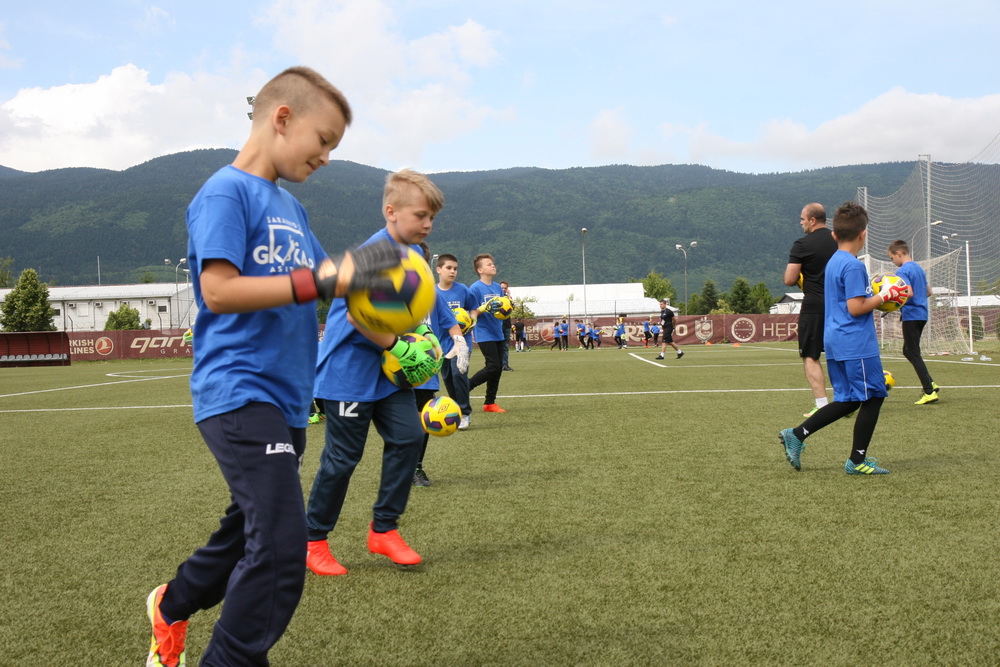 Many of Asmir's friends from football (including Vedad Ibisevic and Ervin Zukanovic), visited the camp and greeted the kids. The Foundation would like to thank the British Embassy in Sarajevo and Ambassador Edward Ferguson, who honoured us by helping to open the camp.  We would also like to give our thanks to our friends at Umbro, Diamond Football, Hyundai, Sportlife, AzelFrance, JUB, Leda, K-Uni, City TV, Lorencic and CNC Lab for their gracious support.