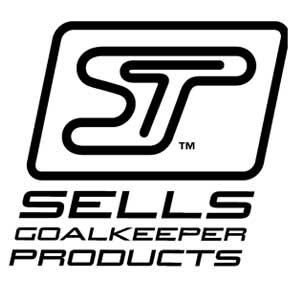 Last week Asmir Begovic officially launched his foundation, of which Sells Goalkeeper Products is proud to be a partner. We caught up with the Stoke City keeper to find out more…
Tell us more about the foundation, Asmir…
The aim of the Asmir Begovic Foundation is to raise enough money to finance better sporting facilities for children both in my homeland of Bosnia and here in Stoke. It's something I'd been thinking about for some time because, as a professional footballer, I know I'm in a privileged position and I want to give something back to the communities that have supported and encouraged me during my career so far. I have been lucky enough to train in some incredible facilities to fulfil my dreams but I know not everybody has that opportunity. Hopefully by improving facilities for young people, we can help them fulfil their own dreams and at the very least, get them playing sport in a safe and controlled environment.
It's important all young people are active in sport, isn't it?
Absolutely. Not everyone will go on to become a professional sports person, but everyone can lead a healthier lifestyle by participating in sport. Everyone should at least be given that opportunity so if the foundation can help improve facilities for young people, in both countries, then it will all be worthwhile. If we can also keep young people off the streets and away from the dangers of crime, then that will be another positive achievement.
What are the sports facilities like for young people in Bosnia?
The country is still rebuilding after the war, so in many places the sports facilities for young people are non-existent. There is, however, a desire and a passion for sport in the country so I really want to help support the local communities, so they can build facilities that are well equipped and safe. I've seen for myself the areas where children are playing and they are dangerous. They deserve better.
You had a launch last week, didn't you?
Yes, we officially launched the foundation in front of local and national media, both from the UK and Bosnia, and it went very well. My Stoke team-mates, manager Mark Hughes, and my Bosnian team-mate Edin Dzeko, the Manchester City striker, came along for the launch. Sells Goalkeeper Products are also one of the foundation's partners, along with Nike, and we are currently talking about our strategy for 2014 and beyond. Both companies have bought into what the foundation is trying to achieve and we have a few projects in the pipeline, so watch this space…
What's been the reaction back home?
We've had great feedback, which is very encouraging. There's a real feel-good factor in the country at the moment following our qualification for the World Cup in Brazil, and there's plenty of youngsters playing football and wanting to play other sports too. I see first-hand on my trips back home the passion they have for sport and hopefully the foundation can help have a positive effect on their lives.
On to football, how's the season been going with Stoke?
It's been an okay start. We've been pleased with the performances we've put in recently, and we are unbeaten in three Premier League games, but we're disappointed we haven't got more points for our efforts. We've made progress in the Capital One Cup, which has boosted our confidence, and we're buying into the long-term vision of the new manager. Hopefully the team will get stronger and stronger as the season progresses.
Talking of managers, are you pleased to see your old boss Tony Pulis back in work at Crystal Palace?
It is a great appointment for Palace. They are in the bottom three, but he will really reinvigorate their squad, I am sure of that. He is a very, very good motivator of players and he did a great job here at Stoke. I'm sure he can do the same at Palace – it's a good appointment for sure.